'ACTION' HOLIDAY ACTIVITIES
Welcome to our unique mix of recreation and education. There is so much to choose from, young people can't help but be entertained. Our activities and events is based on many years expoerience of conducting a whole range of entertaining programmes that engage young people physically as well as mentally. Scroll down to see our latest offering.
Each Half term we have a number of activities we deliver for kids and young people to keep them occupied as well as support them to learn new skills.
ACTION ACTIVITIES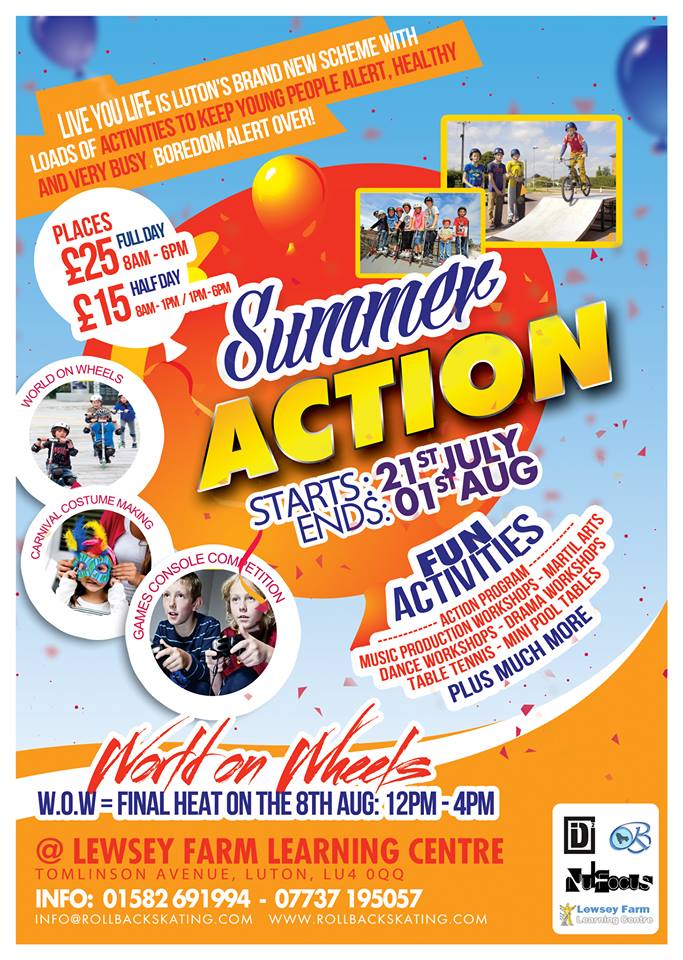 ** ONLY £2.50 per HOUR **
5yrs - 11yrs Age Group
RollBack teams up with Nu FOCUS Education to KILL THAT BOREDOM BUG!

There will be a range of wheeled Sports on offer where we will provide training and coaching in all wheeled sports as well as utilising our Mobile Skatepark.
During every 'Summer ACTION' we run our World on Wheels (WoW) programme where roller sport enthusiasts compete in heats in the lead up to our main competition at a Skatepark.


WHAT DO WE DO?
A typical timetable may look like the following;
WEEK 1: (Half Day)
-Learn to Roller Skate
-Learn to Skateboard
-Learn to Ride (Bikeability)
-Learn to Scooter (Scootability)
Free Equipment provided (Limited)


WEEK 2: (Full Day)
In addition there will be a whole host of alternative activities to keep the little cherubs occupied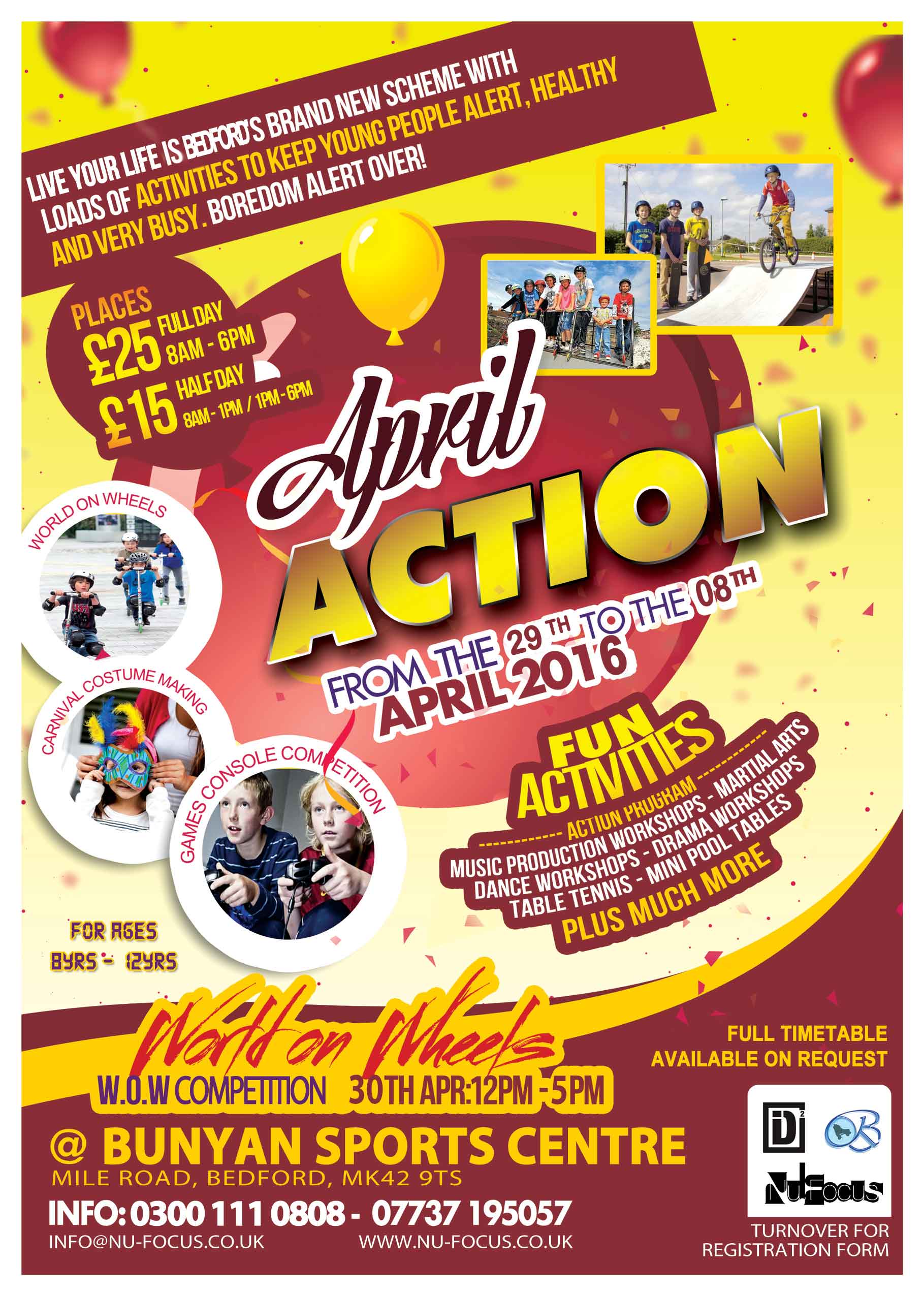 -Cinema Trip
-Museum Visit
-Football Tournament
-Martial Arts
-Drama workshops


8am - 6pm
The programme is designed for 8yrs - 12yr olds.
FROM ONLY £2.50 per hour
A full day programme is offered at £25 per child
Half day provision is £15 (8am-1pm or 1pm-6pm)
(Sibling discounts available)

For even more activities and for those aged 13yrs+ please check our Make A Difference (M.A.D.) project on the tab above.

BOOK NOW!!!!
For a booking form or more details contact;
info@rollbackskating.com
0300 111 0808
SUMMER 'ACTION' PROGRAMME
MAKE A DIFFERENCE
'Make A Difference' (M.A.D.) is a project where we provide coaching, workshop activities and equipment to groups and clubs in any given area. We use our mobile skatepark with its collection of ramps and roller sports equipment to setup in pretty much any area with a dry flat surface. We are a non-profit organization that uses roller sports and education for youth empowerment.
Equipment hire is available to groups wishing to run their own sessions. We often run projects where young people can come along and use the equipment absolutely free of charge.
How would you feel if you could;
use the latest equipment?
learn some skills by experience & Pro riders?
Good? ....well, there's more!
Ok, well even if you don't have one, how about having your very own mobile skatepark visit your area?
How would you feel if you could be tomorrow's champion?
How would you feel if you could do a rewarding hobby which will enhance your social skills, as well as keeping you fit, healthy and active?
If the answer to any of the above questions is "YES", then look no further and have a look at our schedule below.
If you don't see that we're a location near to you, then get your council / local authority's Sports Development Department to get in touch with us.
AREA
LOCATION
DATE
TIME

Bedford

Moor Lane

Jubilee Park

TBC

TBC

1pm - 2pm

4pm - 5pm

Luton

Vicarage Road Carpark, Town Centre

Wardown Park

TBC

TBC

1pm - 3pm

5pm - 7pm

Sandy

Sunderland Road
TBC
12pm - 2pm