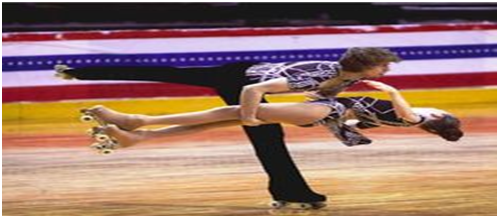 ARTISTIC ROLLER SKATING!!!
How many revolutions around is an axel?
When doing figure 9A, what type of edge are you on?
What do you call a sequence of two or more jumps?
In roller skating, can you use music with lyrics?
In what area of skating do you use front crosses?
In freestyle, what is the maximum number of one specific jump you can have in your routine?
Which areas of skating tests your skills of tracing a line?
What do you call freestyle that a man and woman perform together?
Which jump may be used at the beginning of a combination, but not in the middle or end?
Which of these would you need a toe stop for?