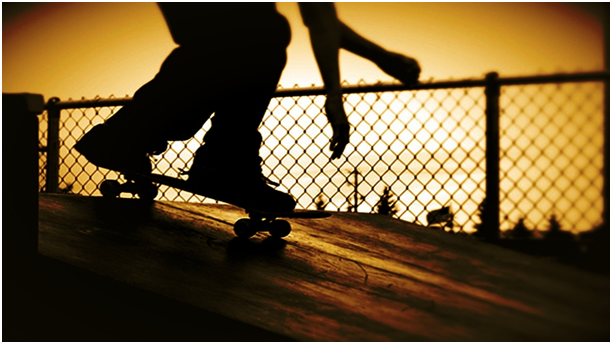 LIVE, LONG, LAUGH & SKATEBOARD!!!
THE HISTORY OF SKATEBOARDING!!
Skateboarding is an action sport which involves riding and performing tricks using a skateboard. Skateboarding can also be considered a recreational activity, an art form, ajob, or a method of Transportation.Skateboarding has been shaped and influenced by many skateboarders throughout the years. A 2002 report found that there were 18.5 million skateboarders in the world. 85 percent of skateboarders polled who had used a board in the last year were under the age of 18, and 74 percent were male.
Since the 1970's,skate parks have been constructed specifically for use by skateboarders,Freestyle BMXers,aggressive skaters, and very recently scooters.
Skateboarding was probably born sometime in the late 1940's or early 1950's when surfers in California wanted something to surf when the waves were flat
.