It doesn't matter whether you start young or join in later on, the main thing all skaters will tell is that you need to be passionate. Some things you'll try and can do, while other things you simply won't like. What matters most of all though is the dedication and willingness to be yourself on your 'eights', just be the skater you are - thats exactly what a young Kaitlyn decided to do in 2008 when she broke the roller skate limbo world record...
Ever since showing her skating skills to world when she was only 11 years old, Kaitlyn Conner, now 19 from Missouri has been known as the 'limbo queen' for her ability to do the splits while on roller skates. She first received the accolade back in 2008 when she glided under 23 limbo bars spanning 12 feet.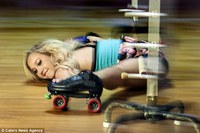 The skating skills run in the family as Kaitlyn's mother Victoria skated at the very same rink where Kaitlyn's technique were honed from the age of four right into her teenage years.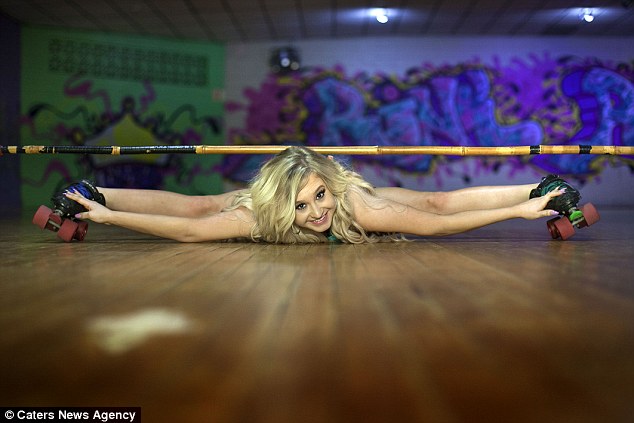 Determined to perfect her technique, Kaitlyn taught herself to skate backwards and different ways of doing the splits on her wheels, - she would practice for up to 15 hours a week which eventually led to being known as the 'limbo queen'.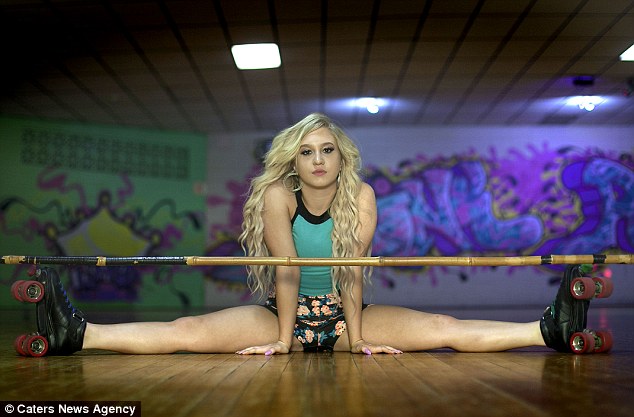 Now working as model and an actress, Kaitlyn is working on becoming a lawyer and hasn't stopped skating, even landing herself a cameo in a Holiday Inn commercial profiling her limboing talents.
In the ad, she performs her famous limbo technique down a ramp, rolling for 50 feet in a car park under a row of cars. Usually capable of gliding for about 16 feet, with the help of the slope she managed to roll a lot further. Aired over the summer, Kaitlyn limboed for 15 hours in one go while filming for the ad.
Although pursuing other interests, Kaitlyn still says that roller skating remains one of her favourite hobbies, but not practicing as much these days means doing the splits are a little harder, but she says she's still got it - it just doesn't come as easy as it used to!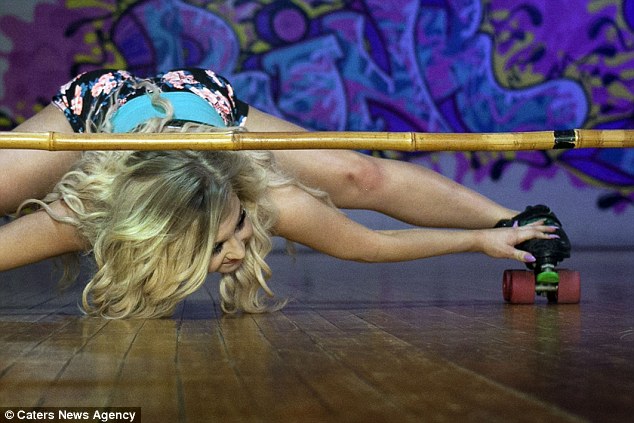 Just like most things, with determination and effort it got easier as Kaitlyn practised, she would stretch every day and before long she was doing the splits with ease and made it 'cool' by doing the limbo at her local skating rink.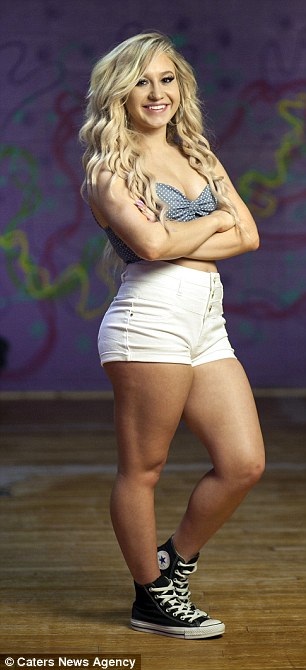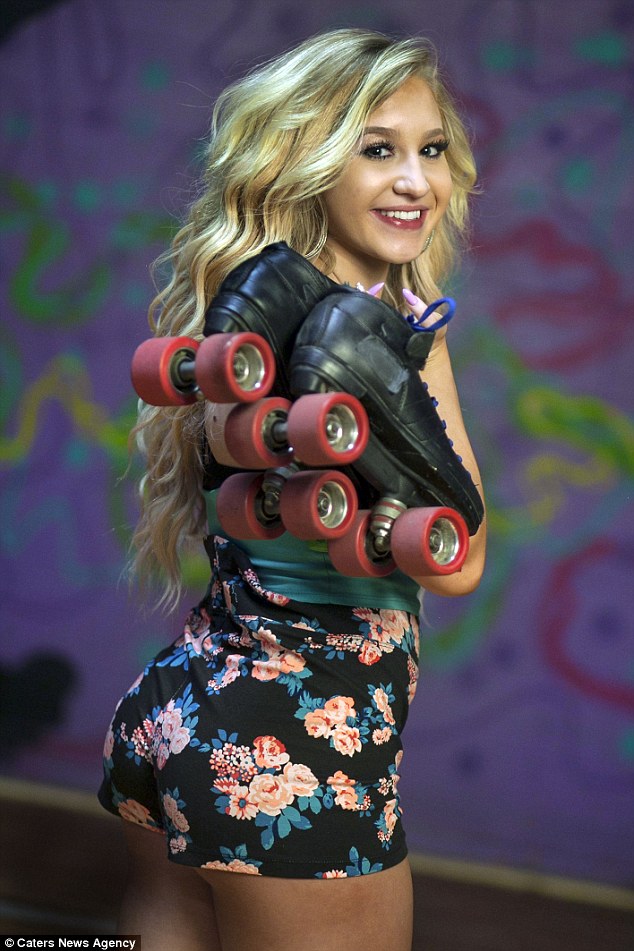 ---
Whether for fun or competition, roller skating is always a good choice - get yourself to roller skate club and see what is on offer, while there, why not book yourself on a 'Learn to roller skate' course and just see what happens!