Do you fancy yourself as a bit of a rider? Think you want to make it to the big leagues and claim a bit of fame? Well you're going to have to master a lot more than just that 'no hands' trick you like to show off- here is a check list of tricks you have to learn before you can title yourself a pro.
Turndown: A good turndown is easy to learn, hard to master. This is when you are in mid-air about to land, and you turn your bike almost 90 degrees and turn back before landing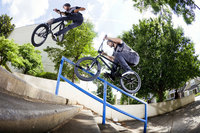 360: Pretty self explanatory. The 360 can be done almost anywhere, but takes some nerve to pull off. Make sure to get big air before hand in order to give enough time to pull off the trick.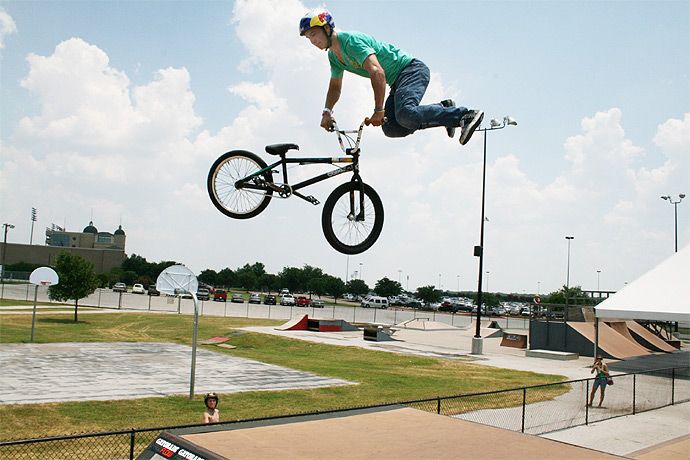 Toboggan: A funny sounding move, but a cool one. Grab your seat and turn your handlebars 90 degrees. Simple, fast and exciting.
No-Hander: Riding on the ground without hands is something we can all do... but in the air? The no-hander is best done by tucking the handlebars into your torso
The Can-Can: Similar to the danced move, this move has endless variations and is a sight to behold. Take one leg and throw it over the tube on the opposite side of your bike.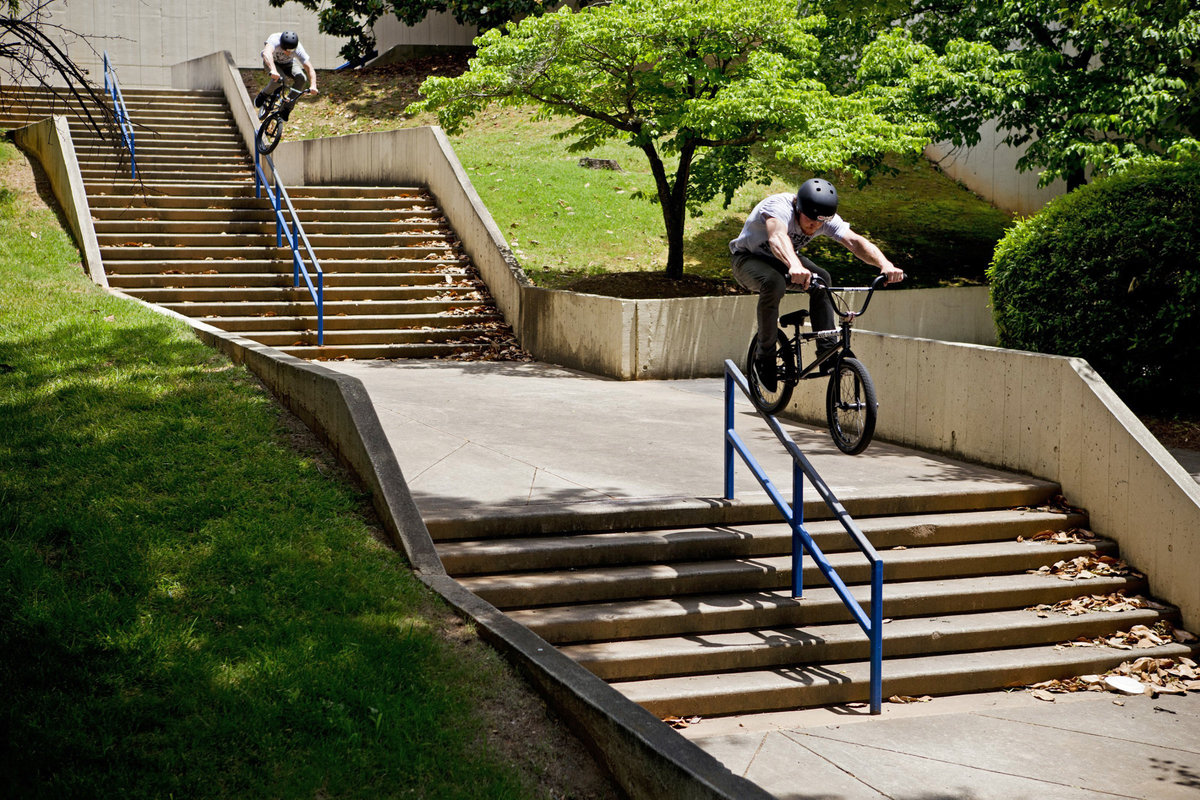 Manual: Very simply, the Manual is a wheelie without any peddling. Best done down rails, make sure to have some momentum going for you.
X-Up: A fancy way of saying 'stand up', the x-up is timeless trick, and a simple one. Simply stand on your peddles at a 270 degrees aim.
Handrail: The simplest and purest form of a grind, slide your way down a handrail to perform this trick. The longer the handrail, the longer the slide, and the more chic the grind
Nothing: Just because you have air doesn't mean you have to use it to do a trick; sometimes doing nothing is the best thing to do. Just relax and go with the motions.
Mastered all the above? Great, now it's just a matter of not forgetting them... Oh and there is the little issue of getting a sponsor, but don't worry, we have you covered. Check out our blog post on how to get a sponsor.