Yep, it's true! Louis Vuitton meets Supreme: could this be the ultimate brand x cult collabo?
---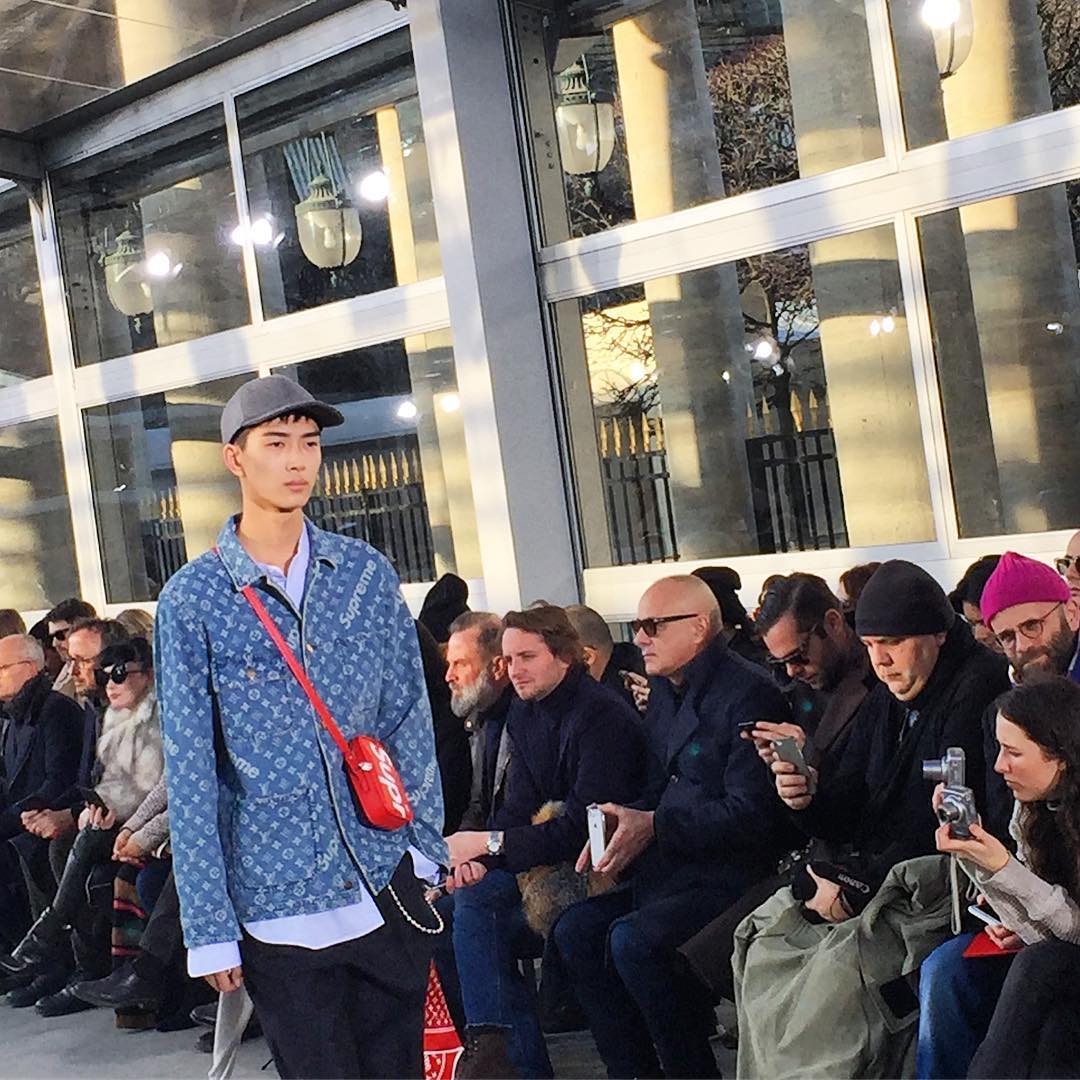 The Louis Vuitton x Supreme collection includes shoes, bags, trousers, jackets and more.
Fashion house Louis Vuitton has teamed with skateboard brand Supreme to develop a new clothing and accessories line.
Showcased for the first time as part of Louis Vuitton's fall/winter 2017 show in Paris, the Louis Vuitton x Supreme line spans jackets, jumpers, trousers, shoes, bags and accessories.
During the show, Louis Vuitton's men's artistic director, Kim Jones, said: "I'm pleased it's all out in the open now because we've been working on it for a year."
That's what he says, but what say you? Let us know your thoughts in the comments below.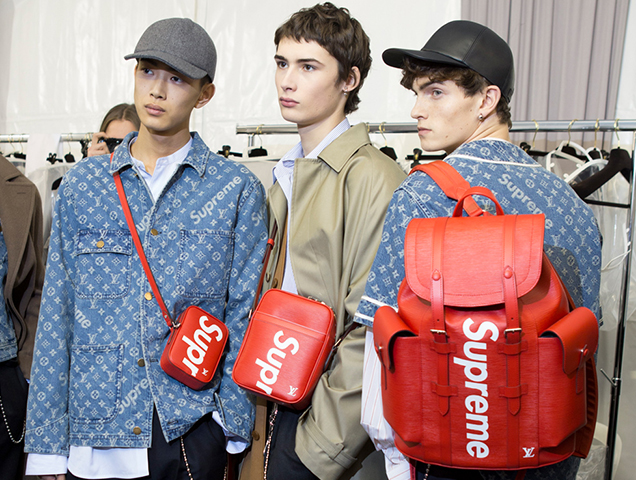 It was actually yesterday morning, a rumored partnership went public at the Louis Vuitton Winter 2017 menswear presentation. Turns out Hypebeast spoke the truth — the French fashion house has, in fact, joined forces with famed streetwear label Supreme. The result? A collection of sure-to-sell-out accessories (along with a few of the cult skate brand's patently sports-themed-slash-random collectibles).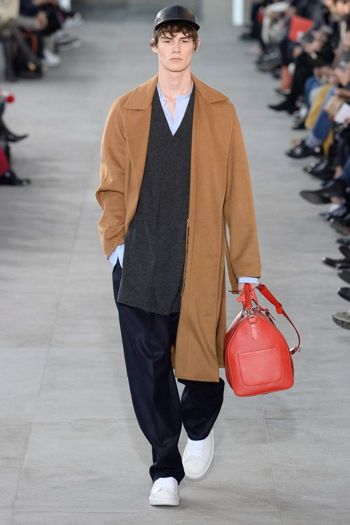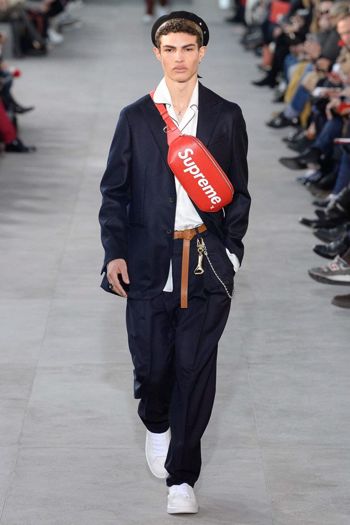 As you'd expect, the line does have its dissenters. writer Guy Trebay called it "the fashion version of a murder-suicide." After all, back in 2000, the brands famously beefed (we're talking lawyers, a cease-and-desist order, the whole nine yards) over a Supreme skateboard deck that mimicked Louis Vuitton's iconic "LV" logo. At the time, Goliath (LV) beat out David (Supreme) and a grudge was born. Thus, Trebay and others see the collaboration as an act of blatant selloutry, a desperate attempt by Jones to keep LV looking cool and, in Supreme's case, a betrayal of its core fanbase. "Certainly, there will be those who find it essential to possess a piece of Supreme for Louis Vuitton. Odds are they won't be the passionate die-hards who line up outside Supreme's Lafayette Street flagship in Manhattan on Thursday mornings, waiting for the latest unhyped product to drop, the very consumers who keep the brand's cred alive," wrote Trebay. (That's The New York Times for, "You don't even skate, bro.") Does he have a point?