JAM SKATE - NO Spreading...
---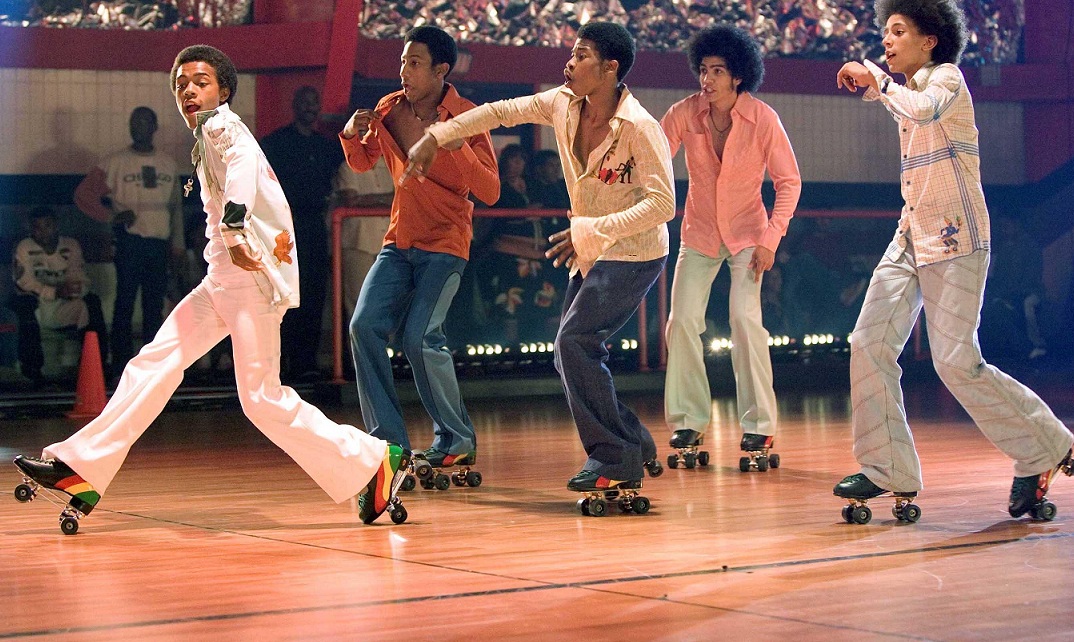 You may have heard the term "jam skating" banded about at one point or the other. So, just what is jam skating, and what makes it different from regular skating?
Jam skating (or Jamskating) is a combination of dance, gymnastics, and skating, performed on roller skates. The style has its roots in traditional roller disco, but has been greatly influenced by breakdancing, artistic skating, gymnastics, and modern dance. There is also a heavy influence stemming from what is known as rhythm skating or JB skating.
JAMSAKTING PROVIDES A FORM OF EXPRESSION
Jam skating gives skaters a chance to express themselves, interpret the pulse of a strong musical percussion beat, share footwork and rhythm patterns as well as exploring skating skills. The free flowing movements of jam skating often include elements from related styles and movements including rexing, crazy legs, shuffle skating, toe jamming' and freestyle rhythm skating. Jam skating athletes can become very competitive, often, they skate to provide entertainment and most enjoy recreational and social skating sessions on a regular basis.
---
THE HISTORY BIT
Jam skating's origin is debated in the roller skating world, but its influence can be traced back to the traditional roller disco. From the bell bottoms and disco balls, jam skating has adapted its way into the twenty first century where it has pulled influences from figure skating, gymnastics, traditional dance and breakdancing. The purpose of jam skating is not speed or well executed turns like a typical night at the rink, but rather a well personalized dance routine or display of coordination on a pair of roller skates.
What we do know is that Jam skating first became popular in the early 1990s and is still going strong throughout the world. In the USA, competitions, such as Heartbreak Skating Competition (Carrollton, GA), Pajama Jam (Franklin, IN), Southern Slam (Anderson, SC), and The Championship (Cookeville, TN) are examples of existing competitions happening. Jam Skating, like breakdancing in its early evolution, was an almost underground movement fueled by teenagers and skaters in their early 20s. Events were created to allow Jam Skaters to meet, trade moves, and, for some, "battle". This element of battling and performing continue to be important aspects of Jam Skating. Why? This element pushes the boundaries of what is possible to perform while on skates; moreover, it ignites evolution within the skate culture.
Though there are several different styles and ways to approach to jam skating, there is no prescribed formula. Many jam skaters have a background in some type of dance, and have figured out how to adapt it for a pair of skates. This is the beauty of jam skating, for the most part regulations don't confine the skater to a particular style. Each individual can bring their own interpretation to the table, and it makes for some really exciting and diverse displays!
Some basic styles of Jam Skating are:
Shuffle skating/Rexing: shuffle skating to be skating with all 8 wheels down(or at times on just 1 wheel down), forward or backward, moving to the beat of the music usually in counter clockwise rink motion.
Footwork Power: Power: This style of b-boying is what most members of the general public associate with the term "breakdancing".
Power moves comprise full-body spins and rotations that give the illusion of defying gravity. Examples of power moves include head spins, back spins, windmills, flares, air tracks/air flares, 1990s, 2000s, jackhammers, crickets, turtles, hand glides, halos, and elbow spins. These Power moves are acrobatic moves that require momentum, speed, endurance, strength, and control to execute. The breaker is generally supported by his upper body while the rest of his body creates circular momentum. Some examples are the windmill, swipe, back spin, and head spin. Some power moves are borrowed from gymnastics and martial arts.
Ground breaking Jam skating is neither aggressive nor speed skating. This form of freestyle skating is referred to by many different names: toe-dancing, spot-skating, shuffle skating, hexing, rexxing, trucking, shadow skating, crazy leg, boogie bouncing, and disco skating. These names strictly describe the style of skating, not the moves.
---
WHAT EQUIPMENT IS NEEDED?
Quads are the equipment of choice for jam skating since they provide the maneuverability and solid wheelbase needed for intricate jam skating footwork. Jam skaters prefer to use low cut, speed styled boots with dance toe plugs instead of jumping toe stops.
---
WHO RUNS JAM SKATING?
There is actually a body called the Jamskate Association which was founded in 1997 to unite several different roller skating clubs in Florida who shared a common style of skating. This Orlando, Florida group, which was founded by Chris Gehret, decided to use the term "Jamskate" to describe this quad roller skating discipline. Since 2002, the World Skating Association (WSA) has been the sanctioning body for jam skating. The WSA was formed to organize and host well organized, skater-oriented jam skating events around the world.
---
HEALTH BENEFITS
In fact many skaters take Jam Skating classes not because they want to dance but because dance improves co-ordination, agility, maneuverability, balance and core? It is an excellent workout with amazing health benefits.
---
WHERE CAN I LEARN JAM SKATING
It's a good idea to start by building a good foundation in recreational or fitness activities and training. Most rinks allow you to hire traditional quad skates in beginner skating lessons, so you can find out which type of skate you prefer.
From there there are more and more workshops developing all around, with many offering beginner and intermediate levels. The main thing to remember is that it is a journey, so enjoy it!