WHAT ARE ROLLER SPORTS?
You would be wondering what are roller sports, and which ones they are?
So what are we waiting for let's find out...
There are different types of roller sports such as:
Cycling / BMX
Roller skating
Skateboarding
Inline skating
Roller hockey
Scooter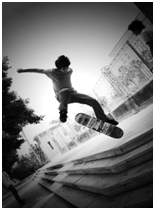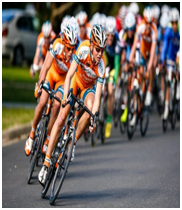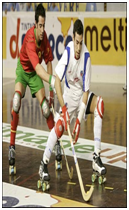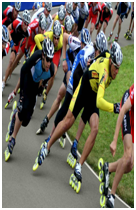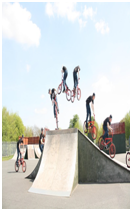 Some of these sports are practised outdoor or indoors.
BMX, cycling and Skateboarding are practised outdoors whereas as Roller Hockey, Inline Skating and roller skating are practised in indoor skate parks or roller rinks.
THE HISTORY
If we have a look at the history of these sports we'll see that some of them are pretty old!
The oldest roller sport is ROLLER SKATING which started in the 1743.
After that we have CYCLING which started in 1890
Then the youngest of them all is the KICK SCOOTER which started just around the 1900s.
After the scooter we have ROLLER HOCKEY which started in 1917.
The SKATEBOARDING trend started in the 1940's and is probably the one sport that is most commonly recognised today with the likes of Red Bull and Thrasher being amongst some of the more popular skateboarding brands.
In the 1970's the BMX wave started and the youngest roller sport is INLINE SKATING where the boots resembled ice skates and allowed skaters to move along a lot faster than their quad boot cousins.
All of these sports are still really popular with a current resurgence gaining ground. Their appeal stems from the fact that they don't really have an age range to be practised and many do so, in their hundreds of thousands.
Click to find out more about the history of Roller Skating