The History of Roller Sports in the Olympics
As we're sure you all know, roller sports finally made its way into the Olympic Games through street and park skateboarding, in Tokyo 2020. In park skateboarding, Sky Brown took the bronze medal for Team GB!
For most people, it may seem that the appearance of roller sports in the Olympics was sudden. However, there was a lot of work behind the scenes and gradual emergences of roller sports in seasonal Olympic games before getting to where we are now.
The first appearance of roller sports in the Olympics was in Barcelona in 1992. This took the form of quad rink roller hockey, although this was used as a demonstration sport. Demonstration sports are a way of promoting a sport (usually one that is common to the country which is holding the games), but they are not a part of the competition.
After this, with efforts becoming stronger from the year 2000, the Federation Internationale de Roller Sports (FIRS) began their attempts to achieve Olympic Status for roller sports. At this time, FIRS included inline speed skating, roller figure skating and roller derby.
This occurred through many rounds of voting. Over countless years, roller sports were consistently voted off. For example, in 2009 a series of votes took place to choose two new sports for the 2016 games. On this occasion, Golf and Rugby were chosen over roller sports. Once again, roller sports were proposed as a possible new sport for the 2020 games, but sadly did not reach the final stage of voting.
However, roller sports as a demonstration sport were still proving to be successful. At the Youth Olympics of Nanjing in 2014, roller speed skating was exhibited.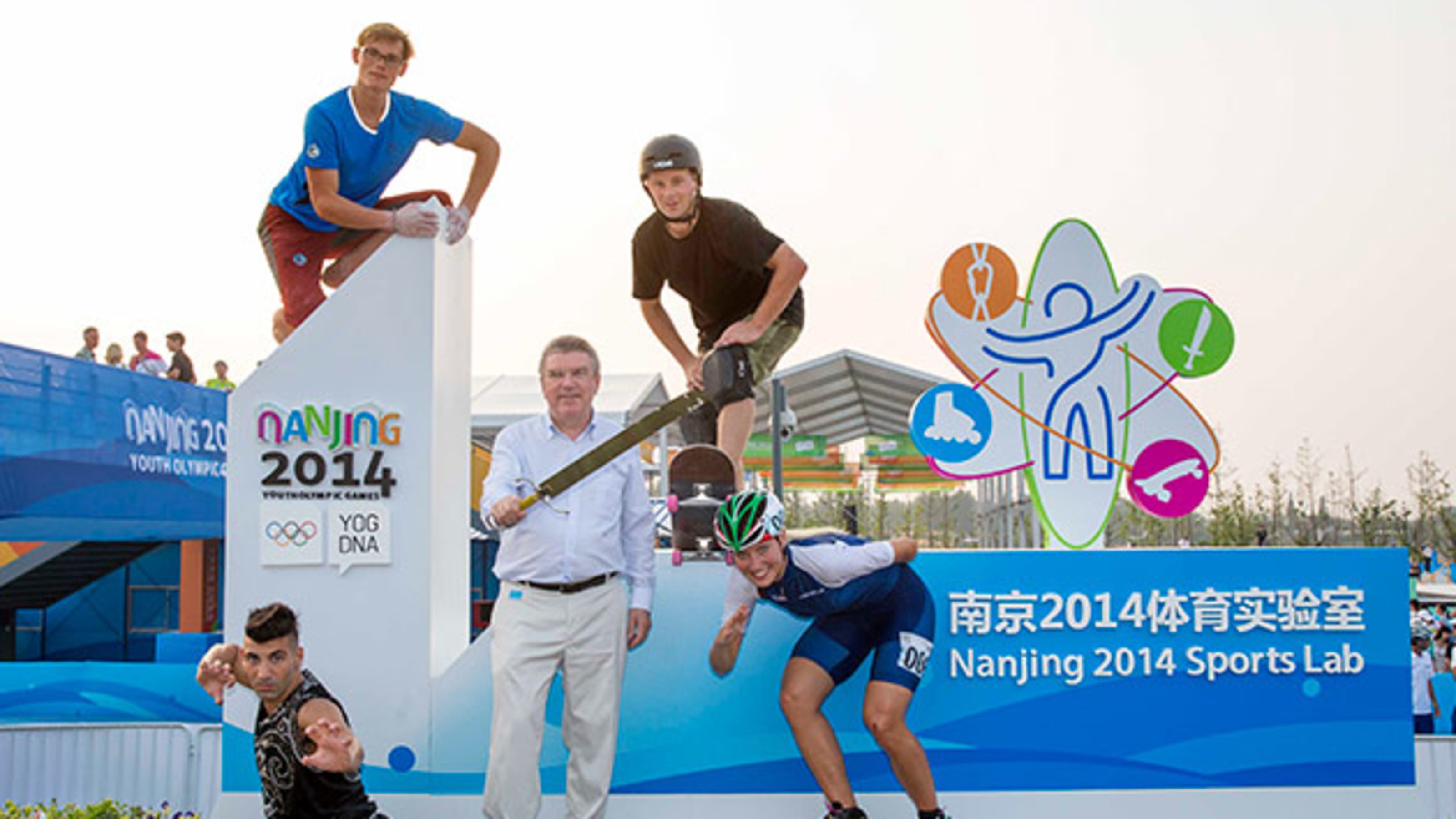 In 2015, another vote arose to accept more new sports. FIRS decided to put forward inline speed skating and skateboarding. Whilst inline speed skating did not make the final round of voting, in 2016 skateboarding was finally accepted into the 2020 Tokyo Olympic Games!
Roller sports were also gaining popularity elsewhere; in the Youth Olympics of Buenos Aires in 2018 roller speed skating was at last promoted to an official sport, rather than a demonstration sport. This was inspired by a desire to attract young people to sport.
Roller Speed Skating involved a 500m, 1000m and 5000m race. Both the men's category and the women's category contained 14 athletes each. The winner of the race would be awarded 14 points, 2nd place would be awarded 13 points and so on. The rankings would be determined by the number of points that each athlete had accumulated. Unfortunately, Team GB did not compete in this sport, but Jhony Angulo and Gabriela Rueda of Columbia took home the Gold medals.
Now, on to the part we're sure you all remember very clearly: the Tokyo 2020 Olympic Games! In terms of roller sports, this included both park and street skateboarding.
Park skateboarding took place in a combination pool. Some may describe this as a complex version of a skatepark: a pool with ramps and platforms inside it. Skaters would perform routines including all the tricks they deemed necessary within a 45 second run. They were allowed 3 attempts, their best one counting as their final score.
Alternatively, the street skating course included stairs, hand rails, benches, curbs, walls and slopes. In other words, as the name suggests, this course was more street-like. Skaters would be given two 45-second runs and were expected to perform five tricks in each run.
As we've explored, the presence of roller sports in the Olympics has developed steadily over the past 30 years. The future for roller sports in the Olympics is looking up, with skateboarding set to appear again in the Paris 2024 Olympics. I'm sure we all can't wait to watch, as far away as it might seem!
What are your favourite moments of watching roller sports in the Olympics? Let us know!